Water Damage Restoration in Lebanon IN,
Flood Cleanup and Repair Services
24/7 live calls with immediate response
We bill directly to insurance
Free estimates
Serving the Lebanon area since 2001
Committed to high-quality service that meets your needs quickly
Water Damage, Flood Damage Repair and Sewage Cleanup
Complete Drying Co. is your local water damage answer to all flood related issues. We are located in Lebanon and we service Indianapolis and surrounding areas. We are a family owned business and are committed to a higher standard of service. We know and understand the stress that water damage can put on you, that is why we are here to walk you through this emergency hand in hand.
Complete Drying Co. works with your insurance company and bills them directly, eliminating the hassle for you and helping you get back to your life faster.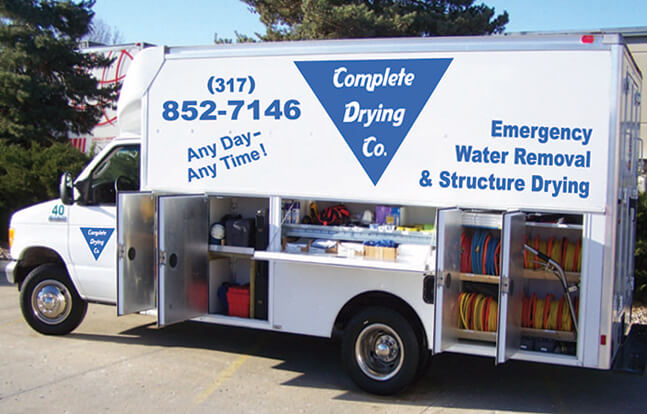 Why Complete Drying Co is Your Go-To for Water Damage Services
As a leading water damage restoration company in Lebanon, IN, Complete Drying Co stands out for its exceptional services in water damage and sewage damage cleanup. Our highly skilled team is equipped with the latest technology for efficient water removal and water damage repair. We're committed to fast response, delivering services that ensure long-term property safety and integrity. Our focus on customer satisfaction makes us the trusted choice for all your water damage restoration needs, including Lebanon water damage situations.
Emergency Water Removal Services Available 24/7
We stand ready 24/7 to tackle the urgent challenges of water damage with our emergency water removal services. Recognizing the severe implications of Lebanon water damage, we deploy our expert team, equipped with advanced water extraction tools, to promptly handle both small-scale and significant flood cleanup tasks. Our dedication extends beyond just removing water; we focus on reducing overall water damage, preventing the onset of mold and mildew, and ensuring your property is shielded from further harm due to flooding. With our rapid response and commitment to excellence, we aim to restore normalcy and safety to your environment as quickly as possible.
Common Causes of Water Damage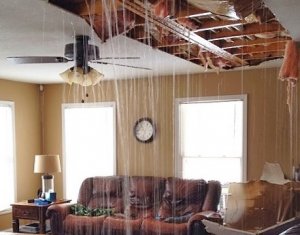 Water damage in homes and buildings can stem from a variety of sources, often leading to significant damage and the need for professional intervention. Among the most common causes of such damage are:
Sump Pump Failures
Toilet Overflows
Dishwasher Overflow
Water Heater Issues
Washing Machine Malfunctions
Hardwood Floor Water Damage
Broken Pipe Water Damage
Leaky Pipe Water Damage
Sink Overflow
Bathtub Overflow
Air Conditioner Leaks
Our expert team is adept at addressing these issues, providing efficient solutions to rectify the water damage. Furthermore, we offer valuable advice on the upkeep and maintenance of plumbing systems and household appliances. This guidance is aimed at helping homeowners prevent future incidents of water damage, safeguarding their property from these common but preventable problems.
Comprehensive Water Damage Restoration Process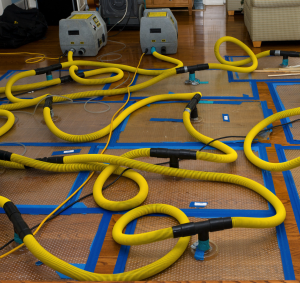 The process of restoring water-damaged properties in Lebanon IN is designed to be thorough and efficient. Initially, our team conducts a comprehensive assessment of the affected area. This critical step involves identifying the extent of the damage and formulating an effective strategy for restoration.
Following the assessment, our team undertakes the crucial task of water extraction. We employ advanced techniques and equipment to remove standing water swiftly and efficiently, minimizing further damage to your property. Once water removal is complete, the next phase is water damage cleanup, which is vital for preventing mold growth and additional structural damage.
The subsequent steps in our process are drying and dehumidification. This stage is essential to eliminate any remaining moisture, a key factor in ensuring the longevity of your property's structural integrity. Our advanced drying techniques ensure that even hidden moisture is addressed.
After drying, our team focuses on cleaning and sanitizing the affected areas. This step is crucial in restoring your property to a safe, healthy, and habitable state. We use high-quality cleaning agents and sanitizers to eliminate any contaminants and ensure that your space is thoroughly disinfected.
As a dedicated water damage restoration company serving Lebanon IN, we are committed to the complete restoration of your property. Our approach is holistic and aims to address every aspect of water damage, ensuring that your space is returned to its pre-damage condition safely and efficiently.
Expert Solutions for Basement Water Damage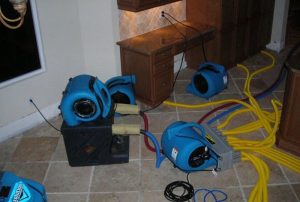 Dealing with a flooded basement or basement water damage demands a meticulous and integrated approach. Our expertise covers not just the immediate removal of water in the basement but extends to tackling the root causes and potential long-term impacts, such as mold growth and structural integrity issues. Specifically, we specialize in addressing challenges arising from frozen pipe water damage and general flood damage in Lebanon IN.
Our services include a detailed examination for any potential frozen pipe water damage, a common culprit in basement flooding, especially during colder months. We provide preventive solutions to mitigate the risk of future occurrences, ensuring your basement remains dry and secure.
Whether you're facing a flooded basement due to a burst pipe, heavy rainfall, or any other cause, our comprehensive services ensure that your basement is not only restored to its pre-damage state but also fortified against future water damage incidents.
Safe and Efficient Sewage Damage Cleanup Services
When faced with the challenges of sewage backups in Lebanon, it's crucial to address the issue swiftly and effectively due to the significant health risks involved. Our services in sewage damage cleanup and sewage removal are designed to respond immediately to such emergencies, adhering to the highest health and safety standards.
If you are dealing with the aftermath of a sewage backup, our comprehensive sewage damage cleanup and sewage removal services are here to restore your property to a safe, clean, and livable condition, mitigating health risks and ensuring peace of mind.
Explore Our Broad Range of Services
Comprehensive Flood and Water Damage Repair: We offer specialized flood cleanup and flood damage repair services, ensuring complete restoration of your property from any flood damage.
Crawlspace Water Damage Solutions: We are adept at resolving crawlspace water damage, guaranteeing every part of your property is free from water damage effects.
Diverse Commercial and Residential Services: Recognizing the distinct needs of commercial and residential properties, Complete Drying Co provides tailored services for both sectors.
Reliable Water Damage Restoration in Lebanon, IN
For reliable, effective, and compassionate water damage restoration services in Lebanon, Indiana, rely on Complete Drying Co. We offer consultations, emergency responses, and insights on managing water damage, flood damage, and more. Our dedicated team ensures solutions that restore normalcy and peace of mind.
With Complete Drying Co, ensure the safety and well-being of your property amidst any water damage situation.
---
We provide services throughout Lebanon IN, including 46052, 46075.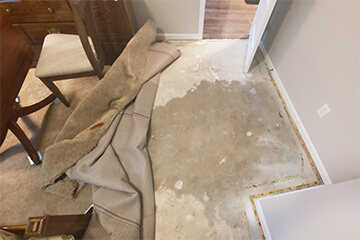 Home owners can encounter various types of water damage including burst or backed up pipes or flooding. We treat carpets to completely remove all contaminants and prevent further damage.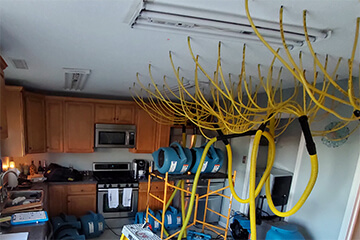 Flood damage in walls and ceilings needs to be addressed as soon as possible to prevent mold, mildew and structural damage. We install dryers to get moisture out right away and prevent costly damage to your home.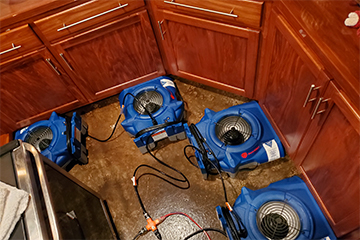 Flooding can also cause water to invade cabinets and the areas beneath them. We find where water can gather and use dedicated systems to remove it before it can cause permanent damage.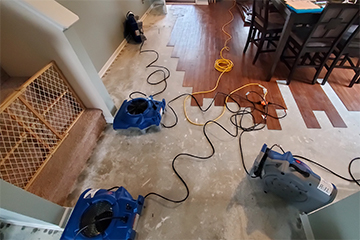 We offer the water damage restoration that homeowners need when their hardwood floors are exposed to water from floods. Our trained team members ensure that all water is removed to prevent hardwood damage.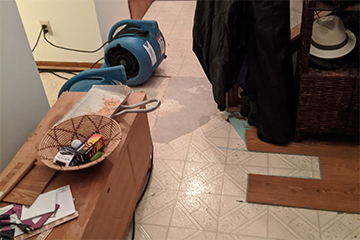 When ceramic floors are exposed to water from floods, our trained team members ensure that all water is removed from your valuable flooring to prevent warping, buckling, rot or other ceramic floor damage.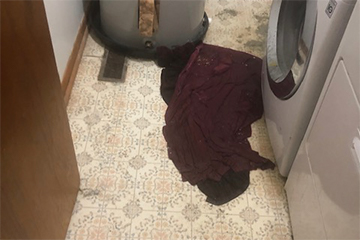 Sewage backup can cause problems with your home, but it causes problems with yours and your family's health as well. It's not an easy fix or an easy clean up when trying to handle the situation on your own.
What Our Customers Are Saying
Complete Drying Company is the only company we use due to their combination of skill, vast experience, integrity, and service. You will not find that complete package anywhere else.
I have great faith and confidence in Complete Drying Company to 'Do the Right Thing' when it comes to advising my clients as to their need, responsibility, and residual effects of filing a claim.