One of the scariest nightmares for any homeowner is the thought of a sewage spill in the house. Unfortunately, this nightmare has become a reality for many – especially for those living in and around Indianapolis, as the city's location and old plumbing systems are highly susceptible to cause raw sewage backups and spills.
Between the stench, the ruined property and the anxiety over how to best handle the situation, sewage clogs and backups are financially stressful and worrisome in general. The best course of action is to call a sewage cleanup company right away. You should never attempt to solve the situation yourself. Handling raw sewage is a job for professional technicians who understand the proper protocols for minimizing contamination.
For sewage cleaning services in the Indianapolis area, look no further than Complete Drying Company. Working under the Institute of Inspection Cleaning and Restoration Certification S500  (IICRC) standards, our team of professional cleanup specialists can return your home to normal and cut down on the risks of exposure to hazardous materials. Call our 24/7 emergency response line at 317-852-7146.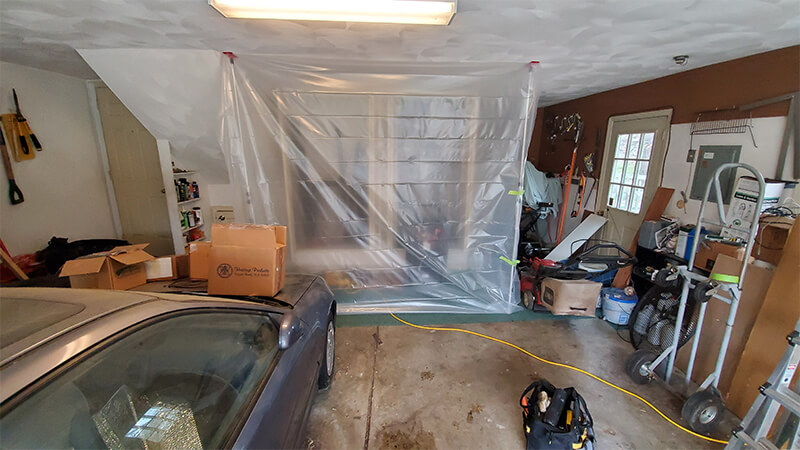 Our Sewage Cleanup Process
Because of the risks involved, sewage clean up is a job best left to the professionals. We have served the Indianapolis area for over a quarter of a century. Our conscientious and highly trained staff has the skills needed to ensure that all sewage is removed and permanent damage prevented. It is imperative that all moisture and contaminants be safely removed from your carpet and your home. Our process ensures that your home is dry and free of bacteria, mold spores and other residue.
Step 1: Apply initial disinfectant
Sewage can contain dangerous bacteria and mold can begin growing in as little as 24 to 48 hours. Our process kills any microbes that can damage your property and endanger your family.
Step 2: Extract sewage
Our efficient team of trained professionals quickly and efficiently removes sewage from your home.
Step 3: Remove and dispose of carpet and pad
In most cases, carpet and padding are destroyed by sewage contamination. We pull up the carpet and pad and remove them from your home.
Step 4: Steam clean the floor
Our state of the art machines steam clean out any dirt, grime and residue that may have gotten below your carpet and pad. This allows a fresh start and the chance to restore your home to its former condition.
Step 5: Apply final disinfectant
A second application of disinfectant kills any remaining microbial invaders and ensures that there is no mold or mildew growth after the fact. When necessary, we can also remove damaged drywall and apply disinfectant inside the walls to prevent hidden growth. Our thorough treatment allows you to install new carpet and enjoy your home problem-free.
Step 6: Install drying equipment and air cleaner
Our high powered fans remove any lingering moisture. The air cleaner freshens air inside your home and removes any odors left behind.
For 28 years, we've provided the sewage clean up homeowners trust. If sewage enters your home, contact us immediately so we can start fixing the damage and saving you from costly repairs later on.